Find Travel Companion on App in Bhutan - India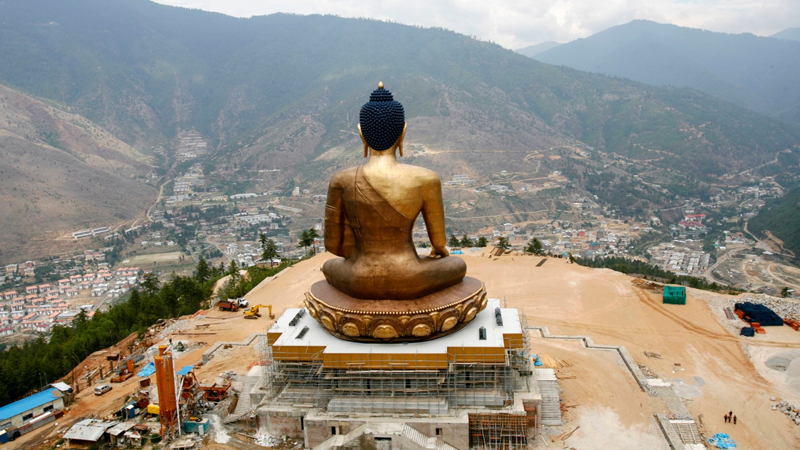 People often visit beautiful mountain ranges to get away from the hustle and bustle of concrete jungles to calm down their exhausted souls. But what if an entire country is beautifully picturesque and serene to the eyes and heart? Many wonder what if beauty is persistent in the vicinity. For such questions, the answer is that Bhutan is not a place with made up landmarks. In turn, Bhutan is made because of its land marks. The verdant green plains with sub tropical climate to the chilled mountain tops with serenity in the air, it is Bhutan which keeps the tourists glued throughout the year.
Get mesmerized in the beauty of Bhutan while Journalong connects you to beauty:
If we have chosen a place, we get to know the main landmarks in that particular geography. However, if we choose Bhutan, you will first know about the biggest landmark which is its capital city Thimpu. Yes! You read that right. Bhutan is not a city but a very small country where its cities are the biggest landmarks. It is smaller than many states of a bigger nation. Situated on the eastern edge of the great Himalayan mountain ranges, Bhutan is full of monasteries and fortresses to its credit.
Be in the lap of Mother Nature with Journalong as your travel app:
Parotaksang, the cliff side monastery with caves on multiple floors has a cloudy weather and is a real treat for the tourists. With a main motto of harboring rare wild species, Manas national park is a nature reserve loved by many nature lovers across the world. The Punakha dzong, belonging to the 17th century is a historical palace on the river side. Engulf with the local people to make the best of your trip. The local residents know the inside and out of the mountainous regions and they brief you accordingly.