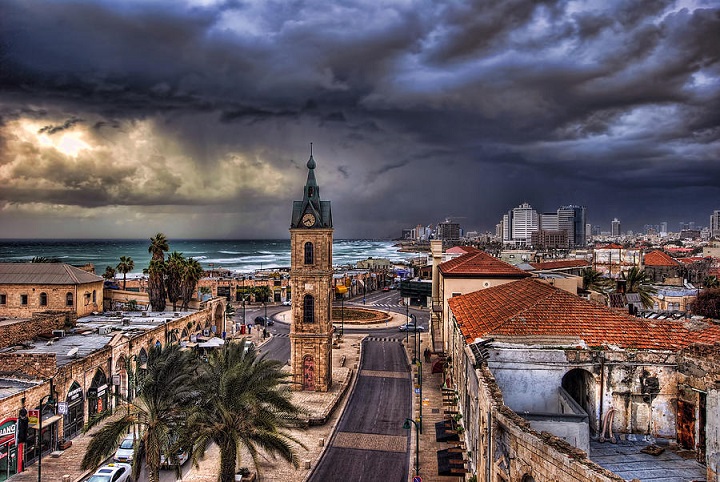 The unmistakable Middle East vibe in present is in
Old Jaffa Israel
, (Yafo in Hebrew), one of the oldest port cities in the world. Its roots date back to 7500 BC and remnants of its rich history can be found all over the Old City- in the architecture, shops, excavation sites, and museums. Modern-day Jaffa is a cultural hub that attracts locals and visitors alike. There is no shortage of galleries, shops, historic icons, and cultural centers in the city. By utilizing
JournAlong Travel Matching app
, a web and an app platform that allows individuals and families to meet and socialize while traveling, visitors can experience the tastes, smells, and sights of Old Jaffa with new friends. The app matches individuals based on similar interests and travel plans such as exploring culture and heritage, outdoor sight-seeing, food, music, photography, family, and more. Here we've outlined specific sights for travel matches interested in meetups for exploring
cultural
and
heritage
sites.
Culture and Heritage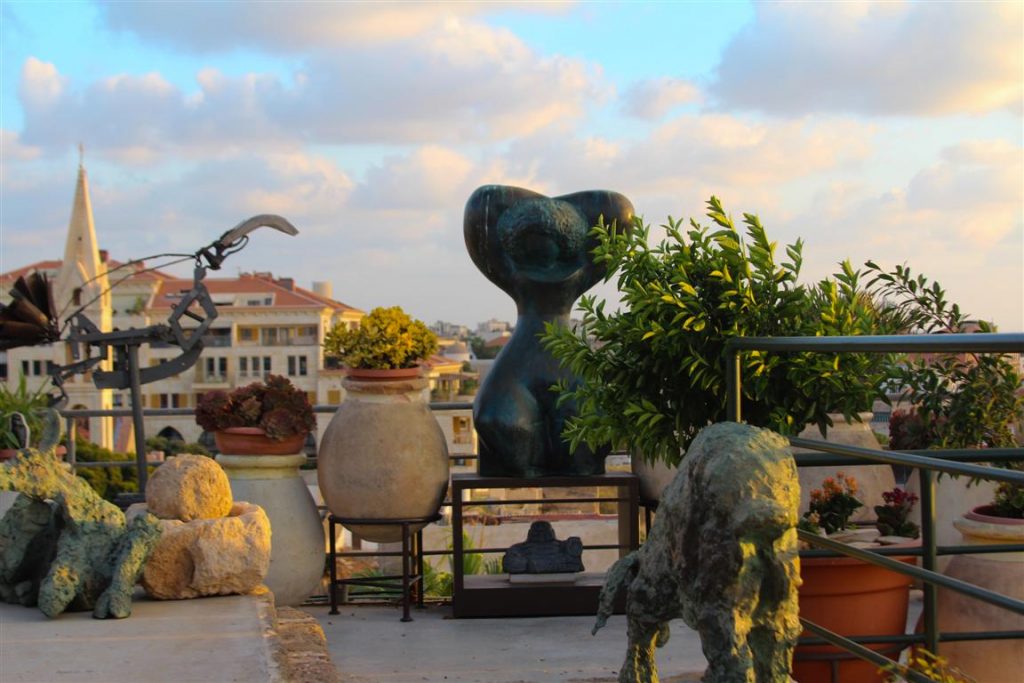 Art Galleries: Just upwards of the promenade ley Jaffa's charming alleys which are home to over fifty art galleries, featuring modern works as well as cultural pieces. Although each gallery and shop has its own charm and unique artwork, two very galleries stand out to us. Zadik Gallery, with Jaffa's signature high ceilings and arched doors, featuring the works of contemporary Israeli artists and showcases various aspects of Israeli culture and everyday life. To date, it has had over 50 exhibitions, as well as lectures, music, live poetry readings, and cultural celebrations. Its director, Hanna Coman, says that her dream project is to work towards stable coexistence and that she hopes to "produce a huge exhibit in the streets of Yaffo, including music, short films, poets in every corner reading their poetry in both Arabic and Hebrew, dancing and street shows; to express a small parallel existence to our life here through art."
The
Ilana Goor Museum
is also a must-see for art lovers and belongs to director Ilana Goor, an Israeli designer and art collector. What makes this venue different from others is that the museum is her home; she converted a section of her private house into a museum showcasing art pieces, artifacts, and sculptures, in addition to some of her own artwork. Moreover, Israel's beautiful landscape can be seen from her rooftop sculpture garden which overlooks Jaffa port and the sea.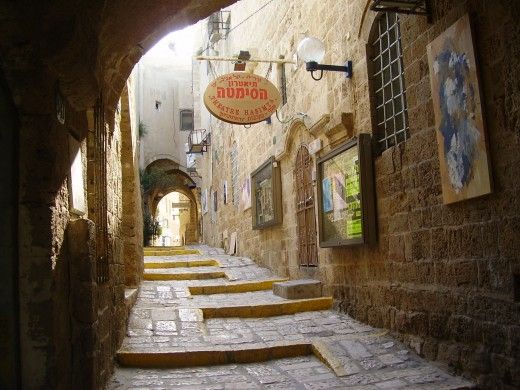 Old Jaffa Visitor's Center (Kedumim Square): Learn about Jaffa's 4,000 year history through 3D film, museum tour, and archeological excavation site tour. Tour includes stories of famous figures, including the biblical Jonah, Egyptian Pharaoh Ramses II, the Apostles Peter and Paul, Simon the Tanner, Napoleon Bonaparte, and covers the historical timeline of events including the spread of Christianity, Ottoman rule, and other historical events leading to the modern day. The center has its own historical roots as well, being built upon the remains of a Jewish house that was destroyed during the Great Revolt against the Roman army. Tickets range from 15-30 NIS and both films are available in seven languages: Hebrew, English, Arabic, Russian, Spanish, French and German.
Arab Jewish Community Center (AJCC): Serves the Tel Aviv-Jaffa's underprivileged populations by providing extracurricular education and training in arts, sports, technology, professional training and language courses, and includes over 3,000 Jewish and Arab participants.
Peres Center for Peace: Leading Israeli NGO aimed at catering peace-building programs and activities to the mixed Jewish-Arab neighborhood of Jaffa as well as Israelis and Palestinians throughout the region. The program organizes sports, technology, culture, and arts-related activities, as mediums of cross-cultural engagement and offers educational programs in Technological Innovation, Peace Education, Medicine, Business, and Environment. The cement and glass layered structure includes a 200-seter theater by the sea, conference and seminar rooms, and a nearby recreational park for public use.