Photography
Do you love to shoot pictures of scenic places every time you travel? Are you one of those individuals who carries a camera where ever you go? Get connected with our Photography groups on your next trip! JournAlong will connect you with a group for photography sessions. Whether you're going on a scenic hike or a night-time camping trip, every (trip) is an opportunity to take unique pictures. With JournAlong, you will meet people who share the same passion in this craft, to join you on your photo-taking trips.
Travel with Photographers and Explore Local Areas!
If you tend to be the person that stays behind on tours to get the perfect photo, or you're always looking for the most picturesque angle and waiting for the right lighting, JournAlong's features are for you. Instead of keeping your friends waiting while you snap that final shot, when you connect with other photographers using JournAlong, you can spend glorious hours snapping away your camera for the perfect shots without worrying about keeping anyone waiting. From the street-lit nights of glitzy New York, to Old Tokyo, you can enjoy your time taking some of the most exquisite pictures with friends who range anywhere from beginners to experienced photographers (and learning a few tips too!).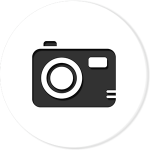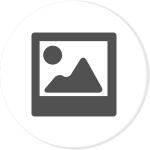 Connect with Photographers from around the Globe
Share photos and learn great techniques from like-minded photographers wherever you go! JournAlong is the perfect example of learning outside the classroom—the world is your backyard and experience is your teacher. Exchange learning techniques (for free) from your photography travel mates, and expand your horizons. Speaking of horizons, connect with JournAlong Photographers to capture dreamy African sunsets, early Hawaiian sunrises, snow-capped Appalachian Mountains, meteor showers, magical Jordanian desert, California Redwoods, and more. Spend the perfect day snapping away in the streets of Milan, rice fields in China, or apricot orchards in Armenia. Wherever your trip takes you, JournAlong will help you connect with people who will make your photography sessions a fun and teachable experience.
Some Recommendations
Dream of visiting every one of UNESCO's World Heritage sites? You can make every trip a picture-perfect one. Whether you're looking to capture scenery or want the perfect tourist-shot, JournAlong is here to help you memories. Beginners will learn how to improve their skills and avid photographers will get to take National Geographic-worthy photos, all while meeting one another in a relaxed social setting. You will be exposed to the most iconic photo locations, as well as the hidden gems of every city you visit. From towers in London and cathedrals Moscow to cherry blossom fields in Japan and salt baths in Turkey, JournAlong will connect you with photographers and picturesque locations for every step of your journey.