Music
Do you play an instrument or sing, and would like to join a Jam session with other musicians? Listen, play, and bond over music with new people with JournAlong. Enjoy a night of music, mingling, free concerts, karaoke nights, and more with musicians from your area as well as where you are travelling. Meeting new people is a great opportunity for making connections in the music world, finding band members, recording covers, and simply having fun discovering new songs and talking about music.
Music while Travelling
Love to discover cultural music from different parts of the world? Get connected with locals and visit popular pubs, concerts, musical events, and local folklore groups, all during your travels. Get acquainted with ethnic musical styles and enjoy centuries-old musical techniques and non-mainstream instruments. Sip a drink and listen to Armenian fusion music at Yerevan's Calumet, and get a taste of Lebanese-Middle Eastern-Armenian sounds that will take you back hundreds of years. Discover the beautiful twangs of Argentinian-Spanish guitar in Buenos Aires, or the sweet sound of the Santoor from Iran. Attend folk-music festivals in Germany during Oktoberfest, and taste a bit of Slavic culture at one of many Russian Opera houses. Whatever our interest, discovering new music will enrich your travels, get you connected with events, and bring pleasure your auditory senses.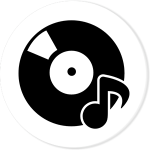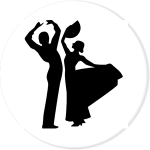 Local Music
Are you a travelling musician, singer, rapper, or poet who loves to meet people from a similar musical background? Whether you have a band or are going solo, every trip can be a great opportunity to meet musicians of every genre and background. Get updates regarding local artists, music festivals, and find a companion to share your interests with no matter where you are. Pubs featuring budding artists can be a great way to get introduced to new music, get inspiration from various styles, and make connections with people who share a wide variety of musical tastes.
Some Recommendations
Expand your knowledge of instruments, and discover culture wherever you go. From jamming with new people you've just met, to listening to Greek music at a café or basking in the melodies of harp-players in Ireland, JournAlong is your go-to app for the best music travel experience.