Shopping:
JournAlong is your go-to app for all your shopping needs while travelling abroad. Be it clothing, food, souvenirs, or other items, shopping can be a stressful ordeal when in a foreign place. By connecting to locals who are familiar with the area and language, you can get the best recommendations on everything from where to eat, to the best shopping centers in town, to picking up useful bargaining techniques.
Shop with a Local
Unsure of whether you're getting a good deal while bargaining in an outdoor market? Want to find the best vendors or locations to do your shopping while abroad? With JournAlong, you will get connected with locals who accompany you on your shopping trips in foreign countries. Shopping in a foreign country can be confusing, so let JournAlong take the burden off your shoulders.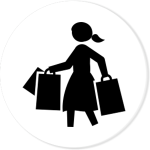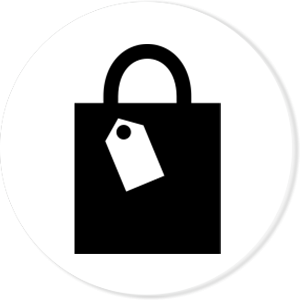 Breaking the Language Barrier
In addition to giving recommendations, locals are excellent at aiding in translation. With JournAlong, locals will be able to help in the case of a language barrier between you and the merchant in order to minimize confusion. You are less likely to get taken advantage of when accompanied by a local, and their advice will benefit you in the long run as well. Making your experience more efficient and less stressful, you'll learn how to communicate with vendors and will become familiar with how, where, and who to purchase from, in addition to gaining a new friend.
Recommendations and Ideas
Traveling world-wide has its perks and each location offers its own authentic experience. If travelling in Jerusalem, be sure to check out the vibrant and versatile Arab "shuk" in the Old City, full of locally made products, hand-woven scarves, the famous leather "Jesus sandals," and exquisite jewelry. Venture through Armenia's famous "Vernissage" market in Yerevan's Republic Square, where you can find everything from purses and handbags, to hand-cut wooden or marble chess boards, antique silver jewelry, sun-dried apricots, handwoven Armenian rugs, and various other "Made in Armenia" products that are not reproduced anywhere else in world. JournAlong will connect you with locals wherever you find yourself, be it the local farmer's market in Tokyo where you can find Japanese organic vegetables, or Indian bazaars where you can find trinkets of all kinds. No matter where you travel, a local will help you break the language barrier and offer guidance, making your every shopping trip a positive experience. Download JournAlong and let us help make your shopping experience a breeze.