Language and Culture
Tired of "travelling like a tourist?" Want to go beyond the main attraction and experience cultural immersion? JournAlong connects you with locals and travelers alike, who wish to engage in a cultural or language exchange. No matter the length of your stay or your language level, exchanging phrases and cultural knowledge is a great addition to any travel experience.
Travel and Learn at the same time
Always dreamed of picking up phrases in a new language, but don't know where to start? Love to meet people, but have a hard time initiating conversation? You'll get to meet locals who are more than willing to show you around and will offer you a learning opportunity you won't easily forget. In addition to making new friends, JournAlong offers opportunities to enrich your cultural knowledge and practice your Spanish, French, Arabic, German, Swahili, Hebrew, Armenian, Mandarin, Russian, Italian, Greek, Korean, and more. Learn local slang, tips and tricks, and learn about the best food spots in town, all while having fun. You will find yourself picking up words and phrases in no time.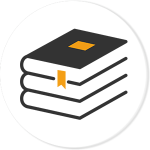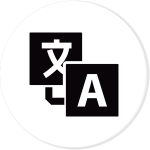 Connect with Friendly Locals
If you have ever had a hard time learning a language in the classroom, or simply want to put your language skills to use, JournAlong is the right travel app for you. Learning a new language, listening to local music, eating local food, are the best ways to get the most out of your travel experiences. While most countries offer westernized options and modern accommodation for travelers, JournAlong's features will give you the opportunity to immerse yourself in the language and customs of wherever you're visiting. Connecting with locals is the best way to experience a city, where you will meet friends that will have a meaningful impact on your trip.
Recommendations for your Next Trip
Want to know about the best beaches in Italy? Looking for the best hidden beauties of nature? If you desire to add more flavor to your trip, connect with JournAlong for the best experiences you can have away from home. Find out which Spanish restaurant makes the best Paella, or eat your way through French local cuisine. Whatever your interests and desires, be it the coziest bed-and-breakfast in an ancient Italian castle, or the most scenic mountain-top view in Greece, locals are your channel to the best kept secrets of their cities. Join JournAlong for an enriching experience you will remember forever.