Meet Travel Partners on App in Beirut - , JournAlong App
1. Travel Companion App Beirut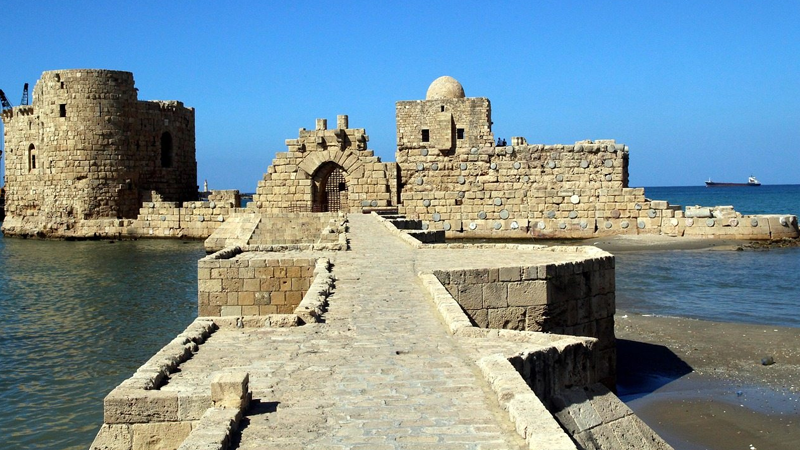 Do you enjoy getting to meet new people while travelling? Are you sometimes unsure of how to fill your vacation days with various activities? JournAlong is a travel-matching app geared toward solo travelers, backpackers, students studying abroad, young couples, local Lebanese residents, families, and those looking for exciting new things to try in Beirut. By recommending an activity or suggesting a location, travelers and locals alike are able to meet and coordinate activities together based on hobbies such as photography, hiking, music, family fun, and more. JournAlong helps travelers meet one another for an enhanced and more enjoyable time in Beirut and promotes socialization and cross-cultural learning for all age groups. Travel matches have the option to message, play games, and upload pictures through the app, as a way to communicate and stay in touch while exploring Beirut.
2. Travel Matching App to Learn Culture of Beirut
Beirut, the capital city of Lebanon, is one of the best tourist hubs and was once known as "The Paris of the Middle East." In a country that has both Christian and Muslim residents, French influence, and large Armenian population, visitors will find many attractions and a city that is rich in history and culture. The Roman Baths in Beirut, known as the Roman Berytus, are locating he downtown area at a convenient location for those near the city. For JournAlong travelers intrigued by Lebanese archeology, the Museum of Lebanese Prehistory is the place to visit and features a collection of pottery, tools, and other artifacts from the Paleolithic and Neolithic eras. Located 12-15 km east of Beirut it the Bsous Silk Museum where visitors can learn about the silk trade and even watch caterpillars weaving silk. Other attractions include the Rouche Rocks, located in the Lebanese ocean, as well as religious centers such as the Saint George Greek Orthodox Cathedral. Whatever your plans are, reach out to JournAlong travel companions for many fun days of sight-seeing and one of a kind memories.
3. Connect with Locals on App to learn about local food & attractions of Beirut
In Beirut, individuals can enjoy a wide variety of Middle Eastern, Lebanese, and Armenian local cuisine. Mayrig Restaurant, translating to "Mother" in Armenian, is just that—home cooked meals that taste the way a Lebanese-Armenian mother would make them. One can find traditional foods like Mante, Igra, lahmajun, and Chee Kyufta (Armenian beef tartare), deliciously cooked to perfection. Other venues include Couqley French Bistro restaurant that offer an authentic French bistro experience, Kahwet Leila Hamra, a popular Lebanese restaurant that serves mouthwatering dishes, dubbed by locals as a 'hidden gem', and more. Connecting with 'foodies' and other lovers of Lebanese cuisine on JournAlong is a great way to maximize the benefits of being a gastronomic tourist in Beirut, and a convenient way to try a little bit of everything at each visit.
4. Have family fun, connect with other families to travel to Beirut
The Lebanese and Armenian people come from a culture that is family-focused. While travelling around Beirut, JournAlong can help connect traveling and local families together for a more intimate experience where both the children and parents are able to socialize and enjoy family activities in safe, family-friendly settings. Because locals in Beirut are familiar with their city, traveling families can get the chance to see the city of Beirut from a local's perspective, experience things they would otherwise not have known about, and learn about Lebanese culture in a more meaningful way. Family activities in Beirut are plenty, ranging from waterparks such as Rio Lento and Waves AquaPark, to hanging out at the beach, or touring Downtown Beirut. JournAlong helps make family vacations smoother and more sociable by bringing families together and promoting interaction among traveling families as well as between traveling families and tourists.
5. Socialize & Enjoy Local Music in Beirut
What better way to socialize and meet new people than over some appetizers and a round of drinks? Beirut's pubs and bars feature a friendly atmosphere where tourists and locals alike can enjoy the evening. For a fun way to break and ice, JournAlong matches can consider the many pubs that are a vital part of Beirut nightlife. Deemed a local favorite, Abou Eli Pub has a cozy underground vibe, friendly bar atmosphere, and eye-catching décor. Another popular bar is Kayan cocktail bar, a great place for sandwiches, drinks, and music. Bedivere Eatery and Tavern, Ferdinand, and The Junkyard and great bars to check out with friends from JournAlong. Connect with travel mates and locals for a night of live music, great food and drinks, and chilling with friends.
6. Watch Films with your matches Beirut
Love watching movies with friends? Visit cinemas in Beirut with JournAlong friends who are interested in film. Cinemacity, Grand Cinemas, and Vox Cinemas are all great venues to visit to watch movies. Genres include Lebanese/Arab, Indian, foreign, independent, and more. Musical performances by the Lebanese Philharmonic Orchestra are also a sight to see, and they often perform at international festivals all over the country.
7. Photography & Outdoor Fun on Travel Match App Beirut
Photography enthusiasts, whether professional or beginning, can enjoy planning photo days to get acquainted with one another by visiting views and lookout points for unique pictures. JournAlong is a great way to utilize meetups and cross several locations off your bucket list of scenic places to visit for taking photos. Groups travelling together can enjoy the benefit of sharing ideas, expertise, and enjoying the company of fellow enthusiasts. A great way to engage with locals, JournAlong connects you with people who know the city well and are willing to help you find the perfect locations for beautiful photos.
8. Find shopping deals by connecting with locals on JournAlong App in + City Name
There are a wealth of shopping centers in Beirut, and what better way to navigate them all efficiently than with the help of a local friend from JournAlong? Locals who are familiar with markets can help aid in communication between vendor and buyer, as well as offer useful advice when shopping. For insights on local trends and Lebanese fashion, JournAlong is your go-to app for connecting with individuals who enjoy shopping. Whether you're new to the market scene or just want a shopping buddy, JournAlong can match you with resourceful people and aid as a tool for helping you make friends in a new country.