Meet Travel Partners on App in Ajmer - India, JournAlong App
1. Find Travel Companion in Ajmer on JournAlong App & Website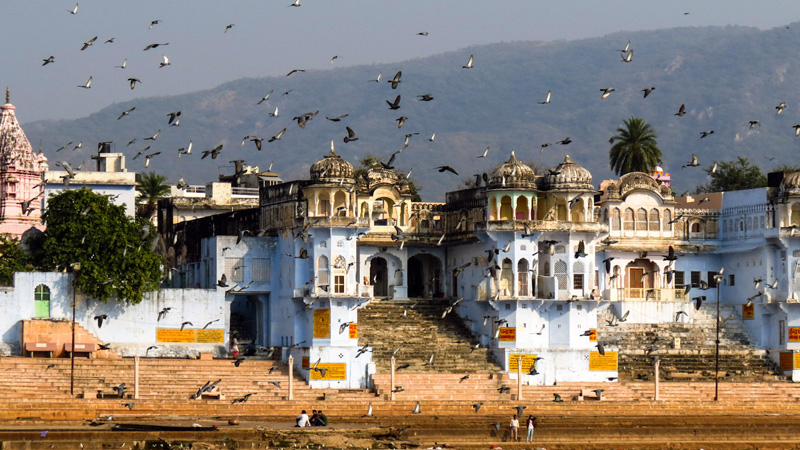 Ajmer, the most popular religious shrine in India across the country's multiple religious cultures is situated in the North West state of Rajasthan. It is the tomb of the Muslim Sufi saint Garib Nawaz on the banks of the artificial lake of Ana Sagar. A palace built by one of the greatest Moghul emperors Akbar nearby the Ajmer Sharif Darga in the 16th century now hosts the Ajmer Government museum showcases the stone scriptures and the armory. The shrine attracts huge crowd with its holy aura across religions and is one of the best religious places in India encompassed by the most beautiful Aravali mountain ranges.
2. Explore the Journalong app to experience spirituality:
Since it is a religious shrine, Ajmer is equipped with various inns and range of hotels. The local residents feel as if it is their responsibility to help the tourists coming to visit the holy shrine. Use the Journalong app to connect with them to get the best insights of the place. Apart from just being a religious place, the lakes here offer beautiful scenic views and mesmerize the tourists with cool breeze. One who visits Ajmer Sharif can get spiritual as well as aesthetic experience.
3. Take a tour of Ajmer to view the other side of the coin:
Offer religious prayers at the Ajmer Sharif Darga to experience the spiritual essence. Adhai Din Ka Jonpara is the ancient mosque built with Indo-Islamic architecture and scriptures engraved on it. Though the Darga is on the banks of the Ana Sagar Lake, it is the other way round to reach the lake and is a beautiful way all through. Lake Foy Sagar is yet another aquatic ecstasy in the city to feast the eyes of a sheer traveler. Stating that India is a perfect secular state, you can find the equally spiritual Jain temple at Ajmer. You are sure to say that this place is not a onetime watch.